Customer Story
Röhlig Logistics unlocks savings and boosts productivity with intelligent AP invoice automation
Download PDF
4 Months
Rapid implementation and go-live for Röhlig's UK operations
One
Standardized AP invoice processing workflow for the whole business
Immediate
Increase in straight-through processing rates from day one
Introduction 
Founded in 1852, Röhlig's mission is to create chains of trust within the logistics and freight forwarding industry. With operations in over 30 countries and more than 2,200 employees, Röhlig builds trusted, long-term partnerships with its customers through its focus on quality, expertise, personal commitment, and forward-looking technologies.
The Challenge 
At a strategic level, Röhlig aims to build a foundation for future growth and innovation by adopting digital solutions to drive internal efficiencies and enhance customer service. To demonstrate the value of digitalization, Röhlig's operations team looked for processes that were ripe for automation.
Accounts payable (AP) invoice reconciliation quickly rose to the top of the priority list, as a relatively simple process with the potential to deliver big savings. Röhlig manages hundreds of thousands of shipments per year, and receives multiple AP invoices for each shipment—so even a saving of a few minutes per invoice would add up to significant time and cost savings for its operations and accounting teams.
Röhlig has previously successfully centralized, standardized and streamlined the AP invoicing process in its own global shared service center. However, because this approach still relied on manual invoice processing, it was not easily scalable and offered limited potential for process optimization.
To take efficiency to the next level, the operations team began evaluating digital solutions that could automate AP invoicing workflows and enable straight-through processing (STP), while also providing analytics to help identify bottlenecks and opportunities for optimization.
The Solution
Röhlig's operations team evaluated solutions from five vendors, ranging from traditional OCR to modern AI-driven solutions, and selected Shipamax. The team felt that the use of artificial intelligence to capture data from AP invoices, combined with powerful exception management and analytics capabilities, made Shipamax the most mature and cost-effective solution. Moreover, the openness, flexibility and responsiveness of the Shipamax team during the evaluation process stood out from the other vendors.
Röhlig decided to move forward with an implementation of the Shipamax solution at its four largest regional AP invoice processing sites, in the UK, US, France and Australia/New Zealand. The rollout began with the UK, where the team integrated the solution with CargoWise and went live in under four months.
Results on day one 
Unlike solutions that rely solely on optical character recognition (OCR), Shipamax's artificial intelligence-based approach does not require teams to create and manage templates to capture data from each different type of AP invoice. Instead, the solution learns from each invoice it sees, and refines its data capture algorithms—so the results improve over time.
Röhlig saw tangible benefits immediately. The solution enabled straight-through processing of a significant number of AP invoices from day one, and Shipamax quickly identified ways to double the STP rate in a matter of weeks. In addition, the teams at Rohlig were able to identify improvements to their accruals process which could increase their accuracy and audit accountability. Meanwhile, the solution provides a powerful, intuitive dashboard that makes it easy for operators to manage and resolve exceptions quickly.
Within six weeks of the go-live, our operations team could see the benefits of Shipamax. Even stakeholders who had originally been skeptical became strong supporters of the project.

Sven Manott, Director, Global Shared Services, Blue Services GmbH, Röhlig Logistics
Revealing new insight
Like many technology projects, the implementation uncovered issues with Röhlig's existing AP invoicing processes that had previously been hidden. While this caused some teething problems, the team regards the increased transparency as a positive outcome. Today, Shipamax's reporting and analytics tools enable Röhlig to monitor process flows, identify bottlenecks, and create a culture of continuous improvement.
Before, we had no visibility of where the problems were. With Shipamax, we can measure everything, understand the root causes of exceptions, and make targeted improvements to increase quality and efficiency.

Bianca Heitmann, Head of Global Commercial Operations, Röhlig Logistics
Taking an agile approach
From the start of the project, Röhlig recognized that the implementation of Shipamax would have to run in parallel with the standardization of its AP invoice processing workflows, which vary between regions. To deliver digital transformation successfully in the midst of business change, the project team needed to take an agile approach.
In this type of project, you have to expect the unpredictable and be ready to roll with it. We've learned a lot from the Shipamax team's flexible, agile mindset, which has helped us maintain momentum and keep moving forward.

Johanna Stambro, Global Program Manager, Röhlig Logistics
Building a long-term partnership
As Röhlig's Shipamax solution learns to recognize and capture invoice data with ever-greater accuracy, the company should see STP rates continuously increase, and is confident that it will hit its initial target of processing AP invoices with no human intervention in the near future. 
As STP rates rise, the company is unlocking productivity gains and cost reductions by freeing up its operators to focus on more valuable work. At the same time, increasing automation means that it can pay invoices faster and more reliably, helping to build better relationships with key suppliers and potentially even negotiate more favorable terms.
In the big picture, this project is helping us prove that Röhlig's digital strategy has real practical applications that can deliver tangible value to our lines of business. We're excited to work with Shipamax to take the business with us on that journey.

Sven Manott, Director, Global Shared Services, Blue Services GmbH, Röhlig Logistics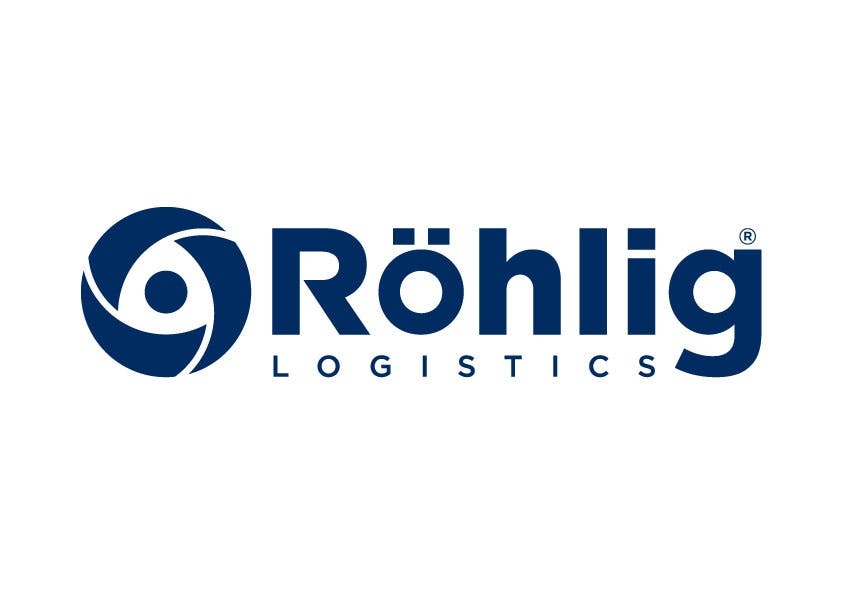 Röhlig
Teams:

Operations, Accounting and IT Process Improvement

Documents Supported:

AP Invoices

Business Size:

2,200 employees

Technology Intergrations:

CargoWise
Contact us