Shipamax's out-of-the-box integrations with CargoWiseOne unlocks automatic invoice reconciliation, the population of commercial invoice records, creation of new shipment and brokerage jobs and updating of existing shipments and brokerage jobs. De-risk go-live headaches with a deep CargoWise integration that covers all the edge cases.
A network of CargoWise specialists on call
80% of current forwarding customers are CargoWise users
Coverage of three core document types into CargoWise
IT Leader
Shipamax Customer
"Shipamax is transforming how we work"
"With its out-of-the-box CargoWise integration and knowledge of edge cases, selecting Shipamax to automate our data capture process was an easy decision."
Shipamax Solution Integrations with CargoWiseOne
AP Invoices
Import Bills of Lading
Commercial Invoices
Shipamax Integrations Marketplace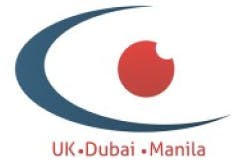 Customs entry pre-processing that integrates directly into CHIEF and CDS customs declarations.
The Chain.io network is made up of configurable adapters that make connecting your existing software to your partners as easy as pointing and clicking.

The Veson IMOS Platform is the maritime world's leading solution for commercial freight and fleet management.
Don't see your solution?
Partner with Shipamax and help your customers automatically feed unstructured data into your platform.